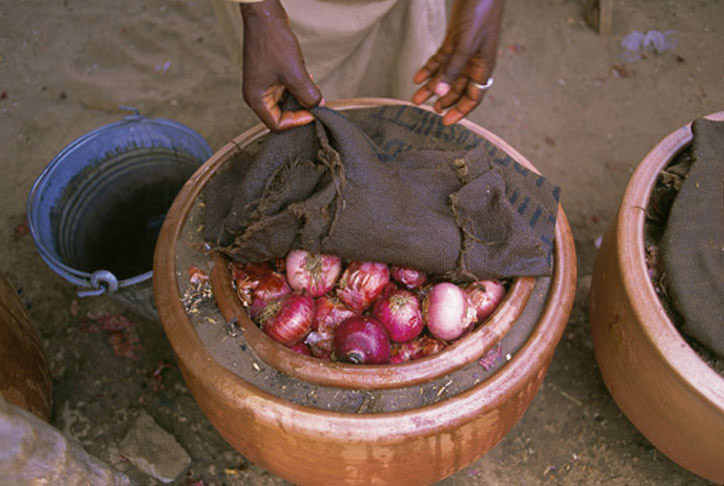 This low-tech refrigerator by Mohammed Bah Abba of Nigeria, cools food with simple physics. In countries without electricity, refrigeration is almost impossible. Food can spoil rapidly if it is not brought to market immediately upon harvesting.
How it works: Wet sand is placed between two porous clay pots and the moisture evaporates to the surrounding dry air via the outer pot. This lowers the food compartment temperature by up to 14 degrees. Produce can then last for over a week, as opposed to a couple of days. The low-cost pots are produced and sold by local villages.
Women benefit the most from this food cooler. Abba's invention liberates girls from having to sell food each day before it spoils. Now free to attend school, the number of girls enrolling in local primary schools is increasing. Sometimes simplicity is the best solution. Who would have thought that a food storage system made from a couple of clay pots would also benefit education. This is sustainable design and appropriate technology at its best and it won a 2005 Rolex Award.
Learn more from the source: Rolex Awards
Please follow and like us: